SEOCAL Incorporated was established in 1980 and incorporated in the State of California. We reside in Silicon Valley to promote the international marketing and sales of high technology products.
Our International Business Division supports US and international high technology principals selling and marketing products in the Pacific Rim, Europe, and North America. SEOCAL works with qualified regional representatives and distributors to ensure productive sales channels for its principal manufacturing partner companies.
SEOCAL International Business Division specializes in high technology components and systems in five major product areas:
Defense Electronics and Systems
Microwave and RF Components and Systems
Satellite communications equipment
Diamond CVD (Seki Diamond Systems) equipment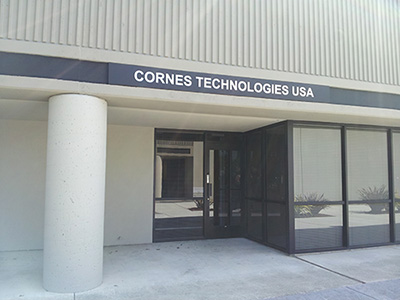 Our staff is multicultural and multilingual and is committed to serving our principals and customers with the highest levels of service.
SEOCAL Incorporated is now doing business as Cornes Technologies USA. We were formerly known as Seki Technotron USA, a subsidiary of Seki Technotron Corp. Our parent company in Japan is now Cornes Technologies Ltd after Seki Technotron Corp. merged with Cornes-Dodwell in April 2012. This office supports the trading business in North America of our parent company in Japan. We handle purchasing, order tracking, export licensing, consolidated shipping, and payment transactions between Japan and North America. We also represent our parent company's Diamond CVD equipment products, Seki Diamond Systems for sales worldwide except for Japan and Asia.